About our team:
All of us at Better Homes and Gardens Real Estate Dream Makers understand our local market, and the current real estate trends and we have SEVERAL decades of local experience to help navigate you through the process. Assisting our clients and friends with their Alaska home and property is our passion. We are professional, friendly, and available.
Larry and Jacque Ficek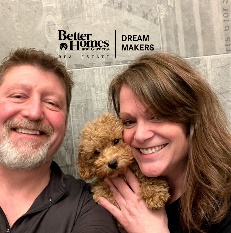 Larry (Broker/Owner) has been actively licensed since 1997 and Jacque (Associate Broker/Owner) has been actively licensed since 2002. Having worked together in the same business and the same area for decades, we know each of our distinct skill sets. Our clients have the benefit of having BOTH of us working strategically for them. We both have decades of experience, we take pride in constant and continual learning, training, and evolving to be better for our clients.
We all share the 'customer first' philosophy and we are just a phone call away. Larry is a Montana transplant and fell in love with Alaska from the minute he arrived. He understands the draw to move to this amazing state. If you need any fishing tips, he is always willing to share that advice as well! He has been licensed in real estate since 1997.As a Broker/Owner that is actively selling real estate, Larry is known for being a leader that shares both past experiences and current trends. Larry is extremely well versed in negotiations and the current status of the market and local micro markets.
He thoroughly enjoys exploring the different facets of real estate and being on top of current trends and techniques. Larry likes to be on the cutting edge (near the bleeding edge) of technology, from bringing the 3D Tour to our market back in 2015 to being a Licensed Drone Pilot. He is often working in the background with computer programmers to create better systems within the office. He is definitely the tech and numbers guy! Jacque was born on Elmendorf AFB and is an Air Force brat. Her pop served 23 1/2 years and was stationed all over the US and Tripoli Libya. After his retirement in 1982, the family moved to Wasilla Alaska, and has been here since.
Teresa Jervis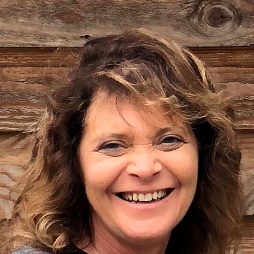 Jacque also has a background as a Palmer and Wasilla police officer so she knows the back roads, the neighborhoods, and their history very well. She became licensed and joined her husband Larry in real estate in 2001 and achieved her Broker Associate license soon after. Jacque is known for being on top of everything that hits the market. She has a memory of homes and prior sales like no other. Jacque takes the time to research properties, and hunt their backgrounds with prior sales, DEC, prior disclosures, and neighborhood intel.
It is extremely important to her that the buyers have as much knowledge as they can to help them make the best possible purchasing decision. The sellers also have the benefit of her keen attention to property attributes and what different buyers may look for. When a home goes on the market, those home features are highlighted in several ways through a myriad of techniques. I will uphold the highest standards of professionalism, ethics, and personalized services to you and your family. It is important to me and for my clients to be comfortable in the biggest purchase of their lifetime. I will not push any client into a home or property.I am here to assist my clients, help with the search, and know when they have found the perfect home or property.I love to get to know my clients and learn about their families.No matter the cost, low or high, I am glad to help in any way.
Matthew Ficek

It is my privilege to help my clients and friends find their dream homes or property in the Great State of Alaska. I pride myself on listening to the needs of my clients and friends. I will always promote the best interests of my clients. Further education is extremely important to me and I strive to keep above and on top of the current real estate market trends, area information, and all things real estate.